"Between 2010 and 2012, 3.6% fewer residents reported that they smoked and 5.6%..."
1 tag
http://www.wellnessiowa.org →
Watch
Tune in to the first couple minutes, then skip to 4:00 minutes, then (most importantly) skip to 8:16. This is great, exciting, game-changing thinking on wellness.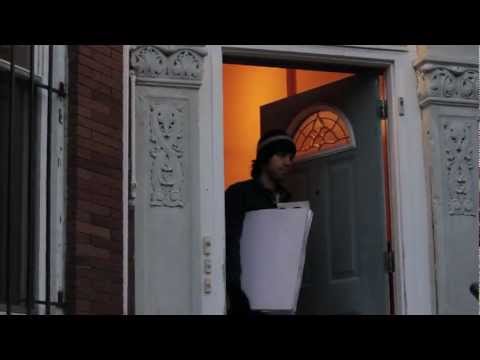 Mason City Conducts Community Walking Audit
MASON CITY — Mason City gave a royal welcome Friday to Dan Buettner, founder of the Blue Zones Project, and Dan Burden, executive director and co-founder of the Walkable and Livable Communities Institute, in a day devoted to kicking off the Blue Zones Project locally. Burden started off the day with a "walking audit" of the downtown, in which 60 city leaders participated. "It's a way for diverse...
What Works: Preventative Care Program
When it comes to nudging employees toward preventative care Key Cooperative, in Roland, Iowa, designed a simple and effective incentive program. Follow their KISS (Keep It Simple, Stupid) lead and implement the program at your business today. »Read More.
Healthy Lung Expo November 9
Join the American Lung Association in Iowa at the Healthy Lung Expo on Friday, November 9th at the West Des Moines Sheraton. This program is designed for patients, caregivers, and healthcare professionals to learn more about the latest trends, resources, and research surrounding lung health.  The day long expo will include breakfast, presentations, lunch, door prizes, exhibits and oxygen...
The Cost of Getting the Flu...
Visit the Healthy Iowa Wellness Vendor Directory to find out who can help you bring flu shots to work. »Visit Directory Here. Source: FrugalDad.com
Four Elements to Engaging Employees
We're fortunate to count Platinum Well Workplace Meredith Corporation as a member of the Wellness Council of Iowa. Check out Tim O'Neil, Manager, Employee Health & Financial Wellness at Meredith, recommendations for four essential elements to engaging employees in wellness programming: 1. Launch Via Leadership Most major campaigns and initiatives are kicked off by employee...
3 Things You Don't Want to Miss at the Stress Less...
We're looking forward to hosting you at the 2012 Healthy Iowa STRESS LESS Conference. It's going to be a fantastic day! 1. Attend the Pre-Conference Social on Wednesday, September 19 at the Meredith Corporation Test Gardens. We'll have delicious foods developed by the Better Homes and Gardens food experts, libations and more. Please plan on attending this free event from...
It's Harvest Time!
(#stressrecess) Enjoy nature's bounty at one of hundreds of local Farmer's Markets all over Iowa.Take a Stress Recess this weekend and visit the Des Moines Farmer's Market. Or, find one in your community! »Find a market in your area here.
Self Improvement Month
A better, healthier you does not happen overnight. But taking small steps and staying motivated will help you get there. Take advantage of all the resources from MerckEngage—tips, information, and tools for planning healthy meals or getting more active and so much more. »Learn More Here.
Free healthier living tools for employees!
At MerckEngage.com, your personal health needs are supported and recognized. You'll find a range of resources to help you take care of conditions such as type 2 diabetes, high blood pressure, high cholesterol,  and more. Create your own plan for healthier living  —the information, tips, and tools from MerckEngage can help get you there. »Learn more about this free tool here.
September is National Cholesterol Education...
MerckEngage.com has a cholesterol tracker that can help you keep tabs on your progress. Discover tasty, low-fat recipes and use the Meal Planning tool to help you with healthier eating habits. »Learn more here.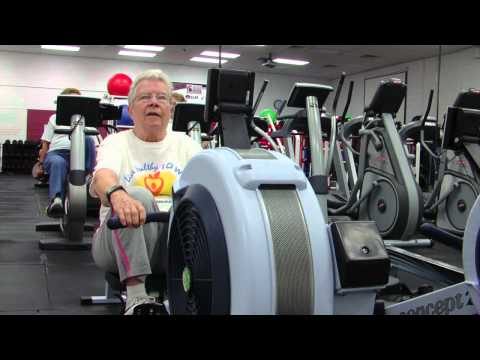 Take a Stress Recess this Friday
(#stressrecess) Ever wonder what's behind those green walls at Meredith Corporation? It's the most beautiful garden you've ever seen. Take a STRESS RECESS and check it out. The Test Garden is open to the public on Fridays from Noon to 2 p.m., from May through September. For more information, contact the Test Garden Manager, at Better Homes and Gardens, 1716 Locust Street, Des...
"IMS Health recently reported that spending on medicine rose to $320 billion in..."
– Matt Carmichael - AdAge Blogs
Massive Health: How Much Is Too Much: 12... →
massivehealth: We've all heard that portion control is really important for healthy eating. In fact, it may help enhance weight loss. But it's hard. How do you measure a portion size anyway? It's hard to tell how much one cup is. And even harder in this era of super-sized foods. You could try visual…
Watch
"Most open door policies are window dressing. Most, "is everything okay..."
– Seth Godin
Webinar: 10 Ways to Make Benefits Communication...
Sadly, most employees don't understand their benefits. A 2011 Aflac WorkForces Report found only 8% of workers agree they are fully engaged in making benefits decisions. Join us for a webinar focusing on ways to dramatically improve your benefits communication, leaving your employees smarter about their benefits. Hosted by Harry Gottlieb, the founder of The Jellyvision Lab, Inc. (creators of...
Show Me the Money
You don't have to look to Fortune 500 companies to find organizations that believe financially healthy employees are less stressed which increases health care cost savings to the company AND employees. Take a minute to download our first in a series of "Wellness Q&A" papers featuring Gold Well Workplace Johnson Machine Works in Chariton, Iowa. You'll learn about their...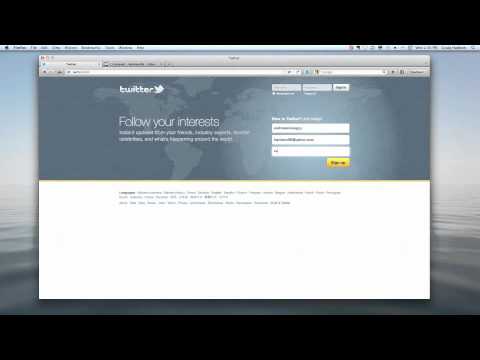 Meet WCI Member Johanna Determan from Drake... →
2012 Healthy Iowa Webinar: Help Wanted!...
Everyone can use an extra set of hands! Watch this webinar about using wellness interns effectively. Watch live streaming video from healthyiowatv at livestream.com
Worth all the Sweat
Just why exercise is so good for people is, at last, being understood - especially by University of Texas Southwestern Medical Centre's Dr. Beth Levine. Dr Levine and her team have tested a theory that exercise works its magic, at least in part, by promoting autophagy. This process, whose name is derived from the Greek for "self-eating", is a mechanism where surplus, worn-out or malformed...
"…We live in a "food carnival" where just about any craving we have can be..."
– [ Washington Post ]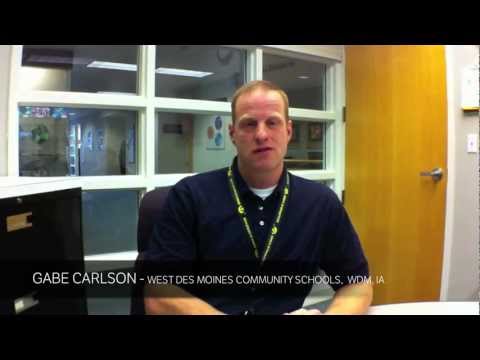 "A study, which tracked 15,000 people over a period of 14 years, from high school..."
– http://well.blogs.nytimes.com/2012/01/09/economic-toll-of-diabetes-begins-early/
Wellness Training Calendar Set!
Looking for wellness program training. Then look no further! Check out the Wellness Council's comprehensive listing of webinars and Tweetchats. Visit www.wellnessiowa.org today!
"Great spirits have always encountered violent opposition from mediocre minds."
– ~ Albert Einstein
Tweetchat Recap: Employee Financial Wellness
If you missed the CoHealth Tweetchat about employee financial wellness initiatives you're in luck. Take a look through this overview of the event. »Read Here. Big thanks to @franmelmed and @carolharnett for the opportunity to participate!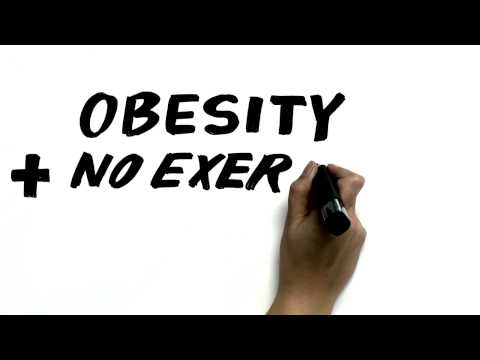 Don't let the flu get your employees down!
It's estimated 1 out of 5 Americans will suffer from influenza this year resulting in 226,000 hospitalizations. Have you protected your workforce? Don't know how? Visit the Healthy Iowa Wellness Vendor Directory and search "flu shots". Brought to you by the Wellness Council of Iowa!
Burlington Medical Center Makes Wellness Simple...
When it comes to building a well workplace Burlington's Great River Health Center makes extra efforts to lead the way. "Often times employees feel overwhelmed by the idea of living healthy and don't know where to start. We want to help our employees and their families realize the simple steps they can take towards living a healthier life." »Learn more here.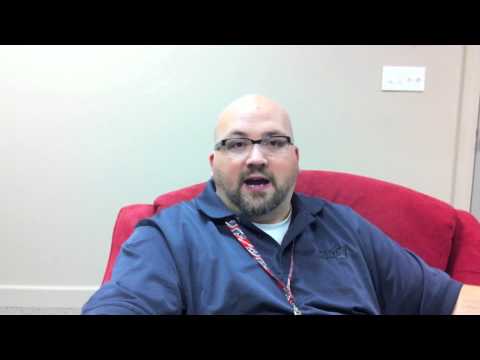 "Feedback is the one thing organizations can commit to, long term, that will have..."
– Tim Sackett - The Tim Sackett Project
Watch
Join the healthiest businesses in Iowa, and across the United States, by applying for the Well Workplace Award certification. Learn how … here.
"If we add our personal responsibility to resist food cues to the collective..."
– From the article, "Free Will and the Obesity Epidemic," written by D. Levitsky and C. Pacanowski, published in an upcoming print edition of the journal Public Health Nutrition.